Small Business Website from just £600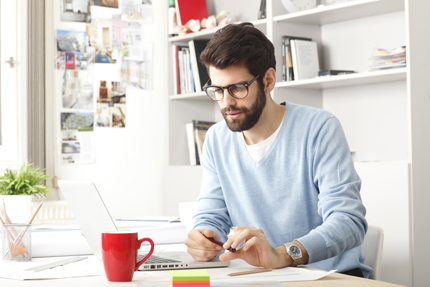 Our Small Business websites start from just £600. For this you get a 6 page website including domain name registration (.co.uk) if available. Also included is an easy to use content management system (CMS) which allows you to easily update and amend your website whenever you wish. All this plus email, social media links and an image gallery make this an outstanding deal for every type of business. Hosting is available at our starting 'level one' at £50 per annum.
For this website package we will use a premium theme which is an off-the-shelf template that gives you a professionally designed WordPress website for a fraction of the cost of a bespoke design. The best premium themes are professional, powerful and at the forefront of modern web design. They include everything you need that would be expensive to develop from scratch which makes them really good value for money.
Before we start on any design work we will research and shortlist suitable WordPress theme. We do this every day and so we know what to look for, which means that the end result will be a highly professional website that looks good and performs well.
To make things even easier we have created a check list for you. This shows how we would like to receive the information which will enable us to build your new website with minimum hassle for you.
1. Text
You can supply all the text we need for the pages on a simple Word doc and them email them to us.
2. Images
Please supply any images you want to include as near to full size as possible and then save them as RGB, JPEG at 150dpi. You can then either supply all the images to us on a memory stick. Alternatively you can email them to us. Be aware that many images are protected by copyright, therefore taking photographs etc from other websites or Goggle image search is not acceptable.
We will assume that all images supplied by you are free from copyright restraints.
3. Domain Name
If you require a domain name, the .co.uk is included in the price. If you would like a .com domain name, a fee of £20 per annum is payable. Tell us which name you would like to register and we will check to see if it is available. If it is already registered to someone else we will make recommendations as to which domain names that are close to your original choice are available. To enable us to purchase the domain name on your behalf we will need your name, address, telephone number and email address. We use this information to register it in your name which means that you have total ownership of your domain name from day one.
4. Logostyle
Please supply your logo to us as near to full size as possible saved as an RGB, JPEG at 150dpi.
If you do not have a logostyle, we can design one for you at the special price of £75 if ordered at the same time as your new website.
Call us today on 01793 780123 to discuss your requirements