Website Update from only £650
Website update. Is it necessary?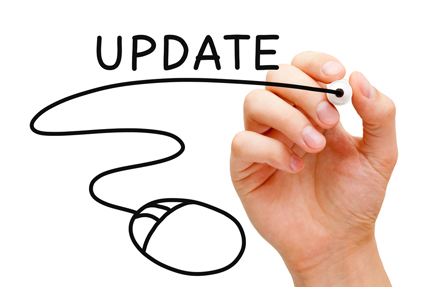 It's surprising at just how fast time flies. It only seems like yesterday that you launched your fancy new website and filled it with all your products and services. Before you know it weeks have turned into months and now it definitely looks a bit jaded.
Technology has moved on and so has website design so it could be time for a revamp….
For only £650 we will take the information from your old site (max 10 pages) and give it a completely fresh and up to date look.
Revamping your website will help you and your business in other ways too. Not only will it bring your site right up to date with regards internet technology, it is an ideal time to give all the information you have on your site a really good spring clean. Questions you should be asking yourself include…
Is the information listed still correct?
Is it still relevant?
Do you still list all your products and services?
Is the contact information correct?
Are the photographs up to date and of sufficient quality?
If you list staff, are they still with you and are their details correct?
Artwebco can advise you on which elements of your existing website should be kept and which should be discarded or updated, ensuring that the new site is efficient and easy to use. All this at the amazing starting price of £650 means that this is an opportunity not to be missed.
Once it is completed it will be very simple for you to keep it up to date with our easy to use content management system. For more details, or a price to revamp a larger website just give us a call.
Call us today on 01793 780123 to discuss your requirements